Outbreak Management Plan
We will only implement some, or all, of the measures in tour Outbreak Management Plan in response to recommendations provided by our local authority (LA), directors of public health (DsPH), Public Health England (PHE) health protection team or the national government.
It may be necessary to implement measures outlined in our plan in the following circumstances, for example:
To help manage a COVID-19 outbreak within the school. Actions will be considered when either of the following thresholds are met:
There are 5 positive cases amongst pupils or staff who are likely to have mixed closely within a 10-day period
10% of pupils or staff who are likely to have mixed closely test positive within a 10-day period
If COVID-19 infection rates in the community are extremely high, and other measures have failed to reduce transmission
As part of a package of measures responding to a 'variant of concern' (VoC)
To prevent unsustainable pressure on the NHS
Outbreak Management Plan September 2021
Remote Learning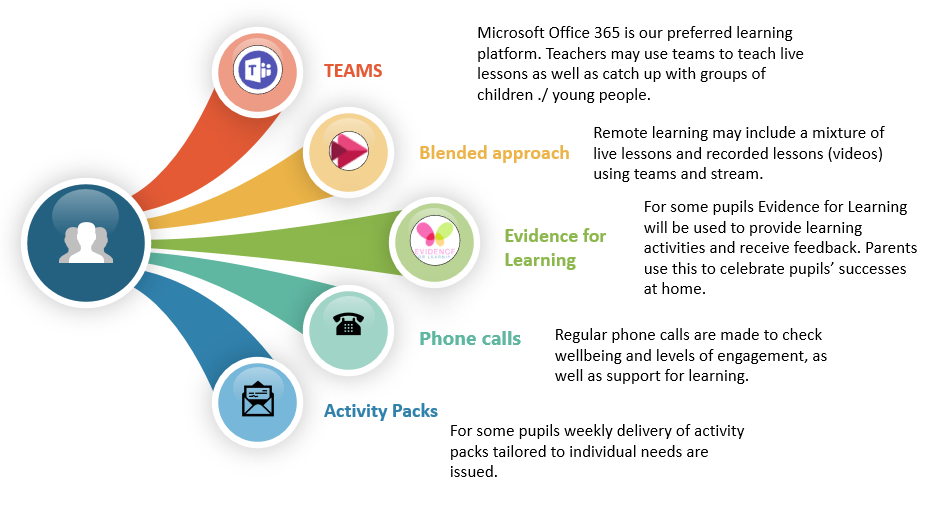 In addition to work set by class teachers our home learning page offers a wealth of additional activities. There are also some great music lessons with Fred.
Billing Brook School Remote Learning Policy
Billing Brook Contingency Planning