Our Secondary Provision
In the Secondary Department class sizes are approximately 10-12 pupils with one teacher and 2 teaching assistants. Pupils are grouped within their key stage.
Each pupil is assigned a class tutor who, is responsible for each young person in their class and is your first point of contact, via the home school book.
This teacher is responsible for each young person's individual needs and welfare including: individual learning provision map, risk assessment, behaviour plan, transport plan and intimate care plan (where applicable).
This teacher teaches pupils for the majority of their lessons but where specialist teaching is required they are taught by subject specialists, for example food technology and horticulture.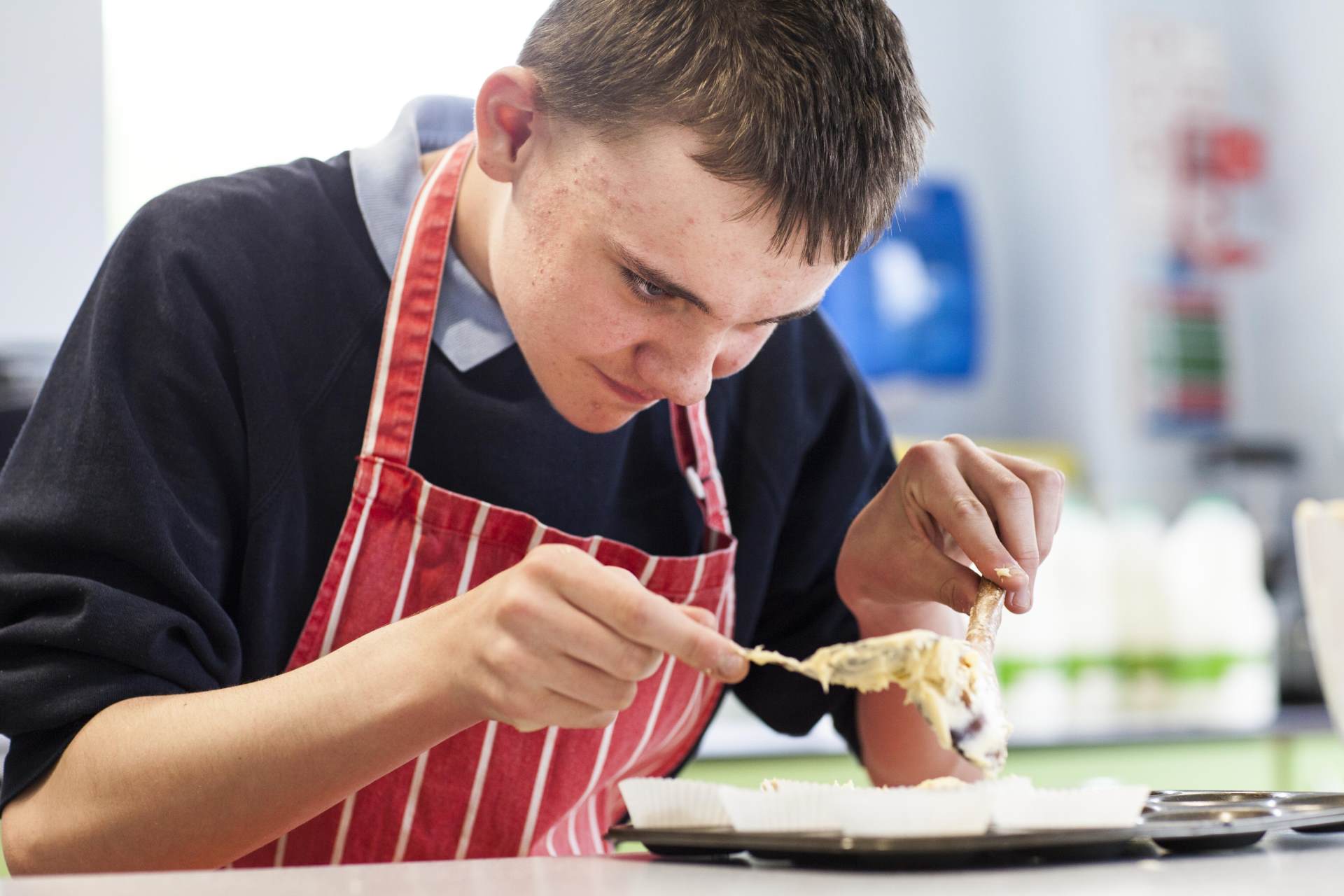 The Secondary Curriculum
In Key Stage 3 lessons include the core subjects of English, maths, science and Religious Education. Alongside these lessons pupils also access computing, Science, PE including swimming, PSHEC, World around us (History and Geography), Careers and Work Related Learning (WRL), Creative Arts and Design Technology which includes Food Technology and Horticulture. Preparation for Adulthood is also woven into our Key Stage 3 curriculum.
In Key Stage 4 pupils continue to study the core subjects (following appropriate and relevant accreditation) and develop their skills through the rest of the curriculum including Religious Education, Integrated Humanities and the Duke of Edinburgh's Award. Preparation for Adulthood is an important part of Key Stage 4; be it preparing to remain at Billing Brook and move to our sixth form, go to another sixth form centre, attend a local college (in a supported learning provision) or go to a training provider. As part of their Work Related Learning pupils have the opportunity to experience a number of vocational subjects, which include Health and Beauty; Motor vehicles; Construction; Bike Maintenance and Enterprise.
At Key Stage 4 pupils follow within their subjects Accreditation schemes. These include OCR Life and Living skills, OCR Entry Level Certificates, ASDAN and the Duke of Edinburgh's Award.
Qualifications available in Key Stage 4
Parental Involvement
At Billing Brook we strongly believe that it is important to work with parents to enable continuous care of the children and young people in our school.
Each pupil has a home-school book to allow daily communication with the class teacher.
Each term we have a 'Parent drop in' session, where parents are invited to come and share their child's educational experience and see what we do first hand.
Parents are also invited to attend the annual review of their child's Educational Health Care Plan, and termly for parent consultation evenings.